Philips Respironics has announced a voluntary recall for specific Medical Devices.
For information on the Recall Notice issued by Philips along with a list of affected devices
Please visit: philips.com/src-update or call:  (877) 907-7508
Welcome!
Patient Aids is a local home medical equipment company dedicated to partnering with our customers and referral sources to provide the best quality of care.  Our staff of over 140 employees and our  convenient locations are carefully selected so that we can take care of your home medical equipment needs.

Patient Aids is able to make decisions quickly, and we are always available to take care of special requests.  We have always dedicated ourselves to being contributing members of the communities we serve, including contributing financially to local charities, providing equipment to indigent patients and serving on boards and committees of non-profit organizations.

What we ask of our customers and referral sources is to call Patient Aids and let us show you how we are different.  We firmly believe that the difference will be noticeable and that you will be glad that you made the call.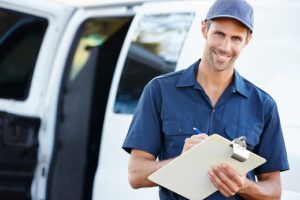 Helpful & Professional Staff
We Deliver In A Timely Manner

I ask if they could recommend someone who could tighten the brakes on my moms wheelchair, she's 88 years old and the gentleman told me they could. The gentleman not only tighten the brakes but the wheels on it too. I asked how much and there was no charge. He didn't have to do it for free. Very nice man!
Tammy Bennett

I had cancer removed from my hand yesterday, and was surprised to see there was nothing at my local pharmacy to dress the surgery wound.
I remembered Patient Aids and walked thru the door and was met by a gentleman who had a big smile and ask what could he help me with. He was very knowledgeable about the products in the store. WOW….I left and came home, followed his directions and it is amazing that it works very well. I want to give a shout out to John and the nice guy that checked us out. Thank You very, very much.
Robin Gray

After using sereral different local companies i was about to give up on getting good service.. then i discovered this place. The staff is always friendly and so helpful and to top that off their prices really are the BEST!! Service this great is getting harder to find these days. I seriously appreciate this company and their old fashioned values!!
Karen Crowe

They are very kind. They were able to help in a pinch when another place I ordered from, called the day of a hospital bed was to be delivered and canceled. They were able to deliver the bed so I had it when I came home from my surgery. So thank you.
Daniel Sulfridge